Pinewood Motel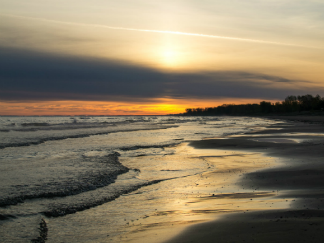 Photos
Description
We have Four freshly renovated 2 bedroom efficiency suites. They can accommodate 2-4 guests Families Welcomed! Complete With Satellite TV, Internet, Swimming Pool. Fully equipped rooms include Bar fridge, Microwave, Coffeemaker. All room have dishes, glasses and cutlery all utensils needed as well as bedding for each bedroom. BBQ for guests to use. Beautiful park like setting. Come sit poolside or walk to the beautiful sandy shores of Ipperwash Beach. Our Motel is Pet friendly and provides daily and weekly rentals.
Pricing Information
Call for details
Amenities & Features
Location Map
We are located 12 minutes south of Grand Bend of Hwy 21 and Piney Provincial Park, which offers many hiking trails and paddle boat rentals. We are only 10 minutes north of the town of Forest, where you will find a variety of local shops as well as grocery and convenience stores, LCBO, Tim Horton's, Canadian Tire, and a Farmers Market on Friday mornings.
Availability Calendar
Please note that it is the responsibility of the property owner to update the availability calender.
March 2021
| Sun | Mon | Tue | Wed | Thu | Fri | Sat |
| --- | --- | --- | --- | --- | --- | --- |
| 28 | 1 | 2 | 3 | 4 | 5 | 6 |
| 7 | 8 | 9 | 10 | 11 | 12 | 13 |
| 14 | 15 | 16 | 17 | 18 | 19 | 20 |
| 21 | 22 | 23 | 24 | 25 | 26 | 27 |
| 28 | 29 | 30 | 31 | 1 | 2 | 3 |
April 2021
| Sun | Mon | Tue | Wed | Thu | Fri | Sat |
| --- | --- | --- | --- | --- | --- | --- |
| 28 | 29 | 30 | 31 | 1 | 2 | 3 |
| 4 | 5 | 6 | 7 | 8 | 9 | 10 |
| 11 | 12 | 13 | 14 | 15 | 16 | 17 |
| 18 | 19 | 20 | 21 | 22 | 23 | 24 |
| 25 | 26 | 27 | 28 | 29 | 30 | 1 |
May 2021
| Sun | Mon | Tue | Wed | Thu | Fri | Sat |
| --- | --- | --- | --- | --- | --- | --- |
| 25 | 26 | 27 | 28 | 29 | 30 | 1 |
| 2 | 3 | 4 | 5 | 6 | 7 | 8 |
| 9 | 10 | 11 | 12 | 13 | 14 | 15 |
| 16 | 17 | 18 | 19 | 20 | 21 | 22 |
| 23 | 24 | 25 | 26 | 27 | 28 | 29 |
| 30 | 31 | 1 | 2 | 3 | 4 | 5 |