Hummingbird Cottage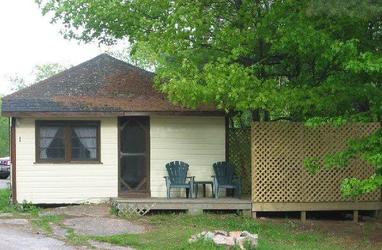 Location
Buckhorn, Kawartha Lakes, Ontario, Canada
Photos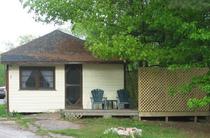 Description
Cozy lakeview cottage with bunkie, private deck & hot tub at Marrick's Landing, a family resort on Lovesick Lake in the beautiful Kawartha Lakes. Hummingbird is a 1 bedroom studio cottage with a king size bed, free wi-fi, gas fireplace, private firepit, picnic table, gas BBQ, satellite TV with the movie network, HBO & Super Channels, A/C & a private hot tub. There is a bunkie with a TV for movies or game stations, arm chair, ceiling fan, double bed & a twin loft bed. Works great for two couples who want some privacy or families with older children who want to have their own space.
Pricing Information
Our minimum stay is 2 nights. All long weekends the minimum is 3 nights. WE rent only by the week from June 28 to Aug 30, 2014
Amenities & Features
Location Map
We have a large sand beach with swim raft, water slide, floating rock climbing wall, kayaks, canoes, paddle boats & boards, all free to use. We rent fishing boats and are well known for bass, muskie, pickerel (walleye) and pan fish. WE have a children's playground with swings, slide & sand box. A games room with bumper pool, air hockey, large screen TV with satellite, books, puzzles, & games for all ages. We have bocce ball, basket ball, volley ball, badminton, frisbee golf, ladder ball, tons for all ages. We are minutes to Buckhorn and Lakefield. Both offer shopping at grocery stores, specialty shops, liquor & Beer, local winery, museums, art galleries, cultural events, golf courses, horseback riding centres, hockey rinks, lots to see and do.
Availability Calendar
Please note that it is the responsibility of the property owner to update the availability calender.
August 2022
| Sun | Mon | Tue | Wed | Thu | Fri | Sat |
| --- | --- | --- | --- | --- | --- | --- |
| 31 | 1 | 2 | 3 | 4 | 5 | 6 |
| 7 | 8 | 9 | 10 | 11 | 12 | 13 |
| 14 | 15 | 16 | 17 | 18 | 19 | 20 |
| 21 | 22 | 23 | 24 | 25 | 26 | 27 |
| 28 | 29 | 30 | 31 | 1 | 2 | 3 |
September 2022
| Sun | Mon | Tue | Wed | Thu | Fri | Sat |
| --- | --- | --- | --- | --- | --- | --- |
| 28 | 29 | 30 | 31 | 1 | 2 | 3 |
| 4 | 5 | 6 | 7 | 8 | 9 | 10 |
| 11 | 12 | 13 | 14 | 15 | 16 | 17 |
| 18 | 19 | 20 | 21 | 22 | 23 | 24 |
| 25 | 26 | 27 | 28 | 29 | 30 | 1 |
October 2022
| Sun | Mon | Tue | Wed | Thu | Fri | Sat |
| --- | --- | --- | --- | --- | --- | --- |
| 25 | 26 | 27 | 28 | 29 | 30 | 1 |
| 2 | 3 | 4 | 5 | 6 | 7 | 8 |
| 9 | 10 | 11 | 12 | 13 | 14 | 15 |
| 16 | 17 | 18 | 19 | 20 | 21 | 22 |
| 23 | 24 | 25 | 26 | 27 | 28 | 29 |
| 30 | 31 | 1 | 2 | 3 | 4 | 5 |