Happynest Cottage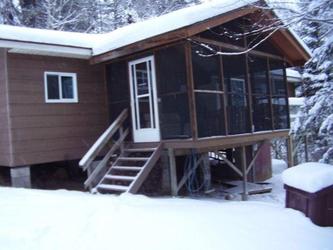 Photos
Description
AVAILABLE STARTING TODAY OPEN ALL YEAR DISHWASHER, SATELLITE TV, WI-FI, LOTS of DVD MOVIES, . LOTS OF SLEEPING FOR LARGE GROUPS Sleeps 2 - 20+ Family Reunions Welcome - Fun for all Stores 15 minutes away. Ultra clean, tranquil, unspoiled and uncrowded lake. Great fishing, boating and water sports on 40 mile long lake. Store and restaurant at Marina - 5 minutes away and more in town - 15 minutes away. Motorboat, canoe & paddle boat included as well as a complimentary tour of the lake. Water skiing and tubing available as an optional extra any time during your visit. Boat launch nearby. Fire pit, huge dock and lots of parking spaces. Catering to family reunions, office groups and wedding parties OR Quiet country get-aways for two or more Happynest is a pet friendly cottage Our gift certificates are great for birthdays, anniversaries, Christmas, etc.
Pricing Information
PLEASE CALL FOR PRICING DETAILS
Amenities & Features
Location Map
PLEASE CONTACT FOR DETAILS
Availability Calendar
Please note that it is the responsibility of the property owner to update the availability calender.
October 2020
| Sun | Mon | Tue | Wed | Thu | Fri | Sat |
| --- | --- | --- | --- | --- | --- | --- |
| 27 | 28 | 29 | 30 | 1 | 2 | 3 |
| 4 | 5 | 6 | 7 | 8 | 9 | 10 |
| 11 | 12 | 13 | 14 | 15 | 16 | 17 |
| 18 | 19 | 20 | 21 | 22 | 23 | 24 |
| 25 | 26 | 27 | 28 | 29 | 30 | 31 |
November 2020
| Sun | Mon | Tue | Wed | Thu | Fri | Sat |
| --- | --- | --- | --- | --- | --- | --- |
| 1 | 2 | 3 | 4 | 5 | 6 | 7 |
| 8 | 9 | 10 | 11 | 12 | 13 | 14 |
| 15 | 16 | 17 | 18 | 19 | 20 | 21 |
| 22 | 23 | 24 | 25 | 26 | 27 | 28 |
| 29 | 30 | 1 | 2 | 3 | 4 | 5 |
December 2020
| Sun | Mon | Tue | Wed | Thu | Fri | Sat |
| --- | --- | --- | --- | --- | --- | --- |
| 29 | 30 | 1 | 2 | 3 | 4 | 5 |
| 6 | 7 | 8 | 9 | 10 | 11 | 12 |
| 13 | 14 | 15 | 16 | 17 | 18 | 19 |
| 20 | 21 | 22 | 23 | 24 | 25 | 26 |
| 27 | 28 | 29 | 30 | 31 | 1 | 2 |