Fairview Cottage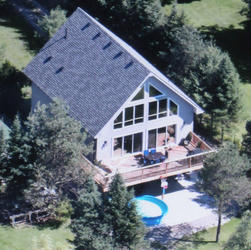 Location
Coldwater, Georgian Triangle, Ontario, Canada
Photos
Description
Newly built cottage with loft, pillowtop beds, fully equipped kitchen with stainless steel appliances, dishwasher, microwave and water cooler. large deck with propane bbq, gazebo sunshade and muskoka chairs over looking Matchedash Bay. Outdoor childrens playground, basketball and volleyball net, Firepit. lounge with gas fireplace, games room with pool table, video games, karoke. 8 person hot tub open year round.
Pricing Information
Holiday Rates-$450 Per night Security deposit and rental agreement to reserve. must be 25 years
Amenities & Features
Location Map
Near Mount St. Louis Moonstone, Horseshoe Valley & SnowValley. Bonaire Golf Course, Midland Cruises, beaches: Wasaga, Balm beach, lilltle lake, lake couchiching.
Availability Calendar
Please note that it is the responsibility of the property owner to update the availability calender.
March 2021
| Sun | Mon | Tue | Wed | Thu | Fri | Sat |
| --- | --- | --- | --- | --- | --- | --- |
| 28 | 1 | 2 | 3 | 4 | 5 | 6 |
| 7 | 8 | 9 | 10 | 11 | 12 | 13 |
| 14 | 15 | 16 | 17 | 18 | 19 | 20 |
| 21 | 22 | 23 | 24 | 25 | 26 | 27 |
| 28 | 29 | 30 | 31 | 1 | 2 | 3 |
April 2021
| Sun | Mon | Tue | Wed | Thu | Fri | Sat |
| --- | --- | --- | --- | --- | --- | --- |
| 28 | 29 | 30 | 31 | 1 | 2 | 3 |
| 4 | 5 | 6 | 7 | 8 | 9 | 10 |
| 11 | 12 | 13 | 14 | 15 | 16 | 17 |
| 18 | 19 | 20 | 21 | 22 | 23 | 24 |
| 25 | 26 | 27 | 28 | 29 | 30 | 1 |
May 2021
| Sun | Mon | Tue | Wed | Thu | Fri | Sat |
| --- | --- | --- | --- | --- | --- | --- |
| 25 | 26 | 27 | 28 | 29 | 30 | 1 |
| 2 | 3 | 4 | 5 | 6 | 7 | 8 |
| 9 | 10 | 11 | 12 | 13 | 14 | 15 |
| 16 | 17 | 18 | 19 | 20 | 21 | 22 |
| 23 | 24 | 25 | 26 | 27 | 28 | 29 |
| 30 | 31 | 1 | 2 | 3 | 4 | 5 |