Beach Area One Suites of Wasaga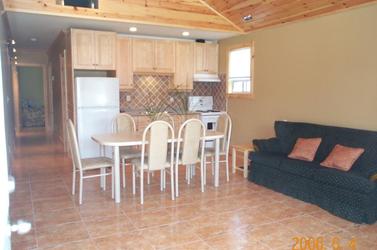 Location
Wasaga Beach, Georgian Triangle, Ontario, Canada
Photos
Description
Accommodates 20 people maximum, four bedrooms, two bathrooms, two kitchens, with full size fridges, stoves, microwaves, cooking utensils and small appliances, cable TV; propane BBQs, fire pit, picnic tables, walk 2 minutes to Beach Area One; and second location walk 1 minute to Beach Area Two. Two locations to choose from, Beach Area 1 or Beach Area 2. visit www.suitesofwasaga.com Franca 905-794-0436
Pricing Information
Two nights minimum, except for Long weekends, three nights minimum required for long weekends. Weekly family rates too.
Amenities & Features
Location Map
Located amongst most famous Beach Area 1, main strip, tourist shops on beach, nightclubs, LCBO and beer store, walk to Walmart and shopping centre, Tim Hortons, Harveys, Swiss Chalet, Boston Pizza, Wild Wings, so much more famous restaurants.
Availability Calendar
Please note that it is the responsibility of the property owner to update the availability calender.
March 2021
| Sun | Mon | Tue | Wed | Thu | Fri | Sat |
| --- | --- | --- | --- | --- | --- | --- |
| 28 | 1 | 2 | 3 | 4 | 5 | 6 |
| 7 | 8 | 9 | 10 | 11 | 12 | 13 |
| 14 | 15 | 16 | 17 | 18 | 19 | 20 |
| 21 | 22 | 23 | 24 | 25 | 26 | 27 |
| 28 | 29 | 30 | 31 | 1 | 2 | 3 |
April 2021
| Sun | Mon | Tue | Wed | Thu | Fri | Sat |
| --- | --- | --- | --- | --- | --- | --- |
| 28 | 29 | 30 | 31 | 1 | 2 | 3 |
| 4 | 5 | 6 | 7 | 8 | 9 | 10 |
| 11 | 12 | 13 | 14 | 15 | 16 | 17 |
| 18 | 19 | 20 | 21 | 22 | 23 | 24 |
| 25 | 26 | 27 | 28 | 29 | 30 | 1 |
May 2021
| Sun | Mon | Tue | Wed | Thu | Fri | Sat |
| --- | --- | --- | --- | --- | --- | --- |
| 25 | 26 | 27 | 28 | 29 | 30 | 1 |
| 2 | 3 | 4 | 5 | 6 | 7 | 8 |
| 9 | 10 | 11 | 12 | 13 | 14 | 15 |
| 16 | 17 | 18 | 19 | 20 | 21 | 22 |
| 23 | 24 | 25 | 26 | 27 | 28 | 29 |
| 30 | 31 | 1 | 2 | 3 | 4 | 5 |